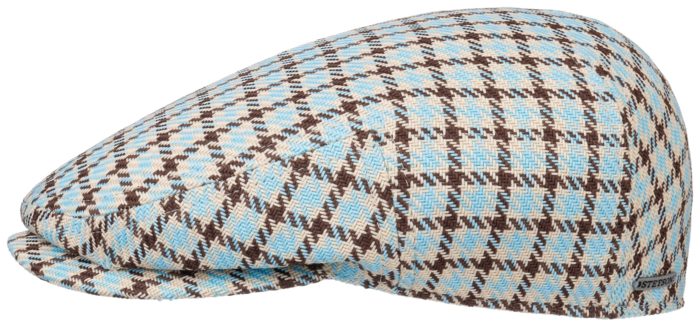 6215201
Kent Check
Country of origin: Bulgaria
FORM INFORMATION

One important characteristic of the driving cap is its classic 90-degree seam, positioned on the sides. Other than this seam, the body of the hat is one piece, and attached to the visor with three closures. It is lined with PET, making sure the hat retains its shape no matter the weather. It features the technological innovation of a pressure-free band. This is a specialty of the Stetson brand, and is what allows this peaked cap – blocked on a wooden frame – to provide its extraordinary wearing comfort.
MATERIAL INFORMATION

Material Composition 1: 69% Polyester, 31% Cotton
Material Composition 2: 68% Cotton, 32% Polyester
An attractive pepita pattern with oversized checks adorn this cotton-mix fabric. The successful combination of classic black-and-white and strong, fresh, on-trend colors gives the patterned fabric its special expressiveness.