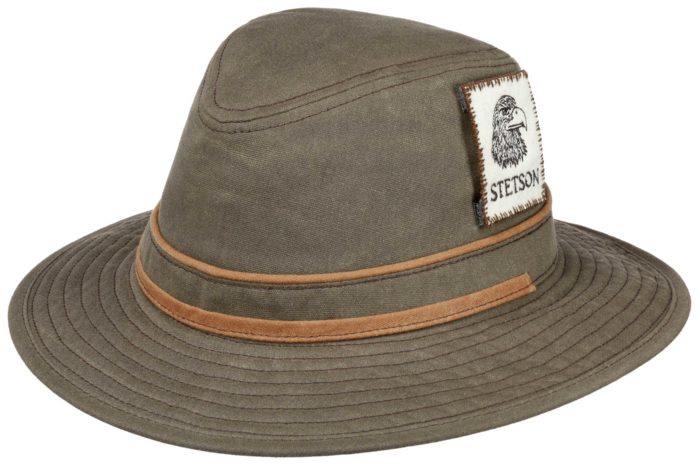 2591103
Traveller Vintage Wax
FORM INFORMATION

The traveller hat simply radiates casual elegance. The classic style is a brim that is straight along the sides and gently downturned at the front and back, giving it a bold appearance. Some people know it as a classic outdoor hat; trendsetters call it an Aussie.
MATERIAL INFORMATION

Material Composition 1: 100% Cotton
Material Composition 2: 100% Cotton
The high-quality processed Stetson material provides functionality and an appealing look with a modern yet vintage-styled finish. With its waxed surface, the 100% cotton fabric offers a reliably high level of protection against moisture. Thanks to the restrained monochrome design, many different appealing combinations are possible.