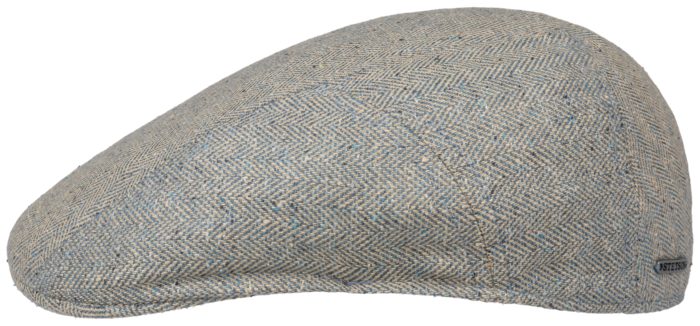 6172502
Ivy Cap Silk/Cotton
Country of origin: Bulgaria
FORM INFORMATION

The traditional construction techniques alone define this flat cap as a high-quality product. Blocked on wooden frames, its shape is excitingly elegant and stylish. A built-in visor and unique seams on the sides make this accessory a true attention-grabber. With its special pressure-free band, this German-designed headwear offers the best wearing comfort imaginable. The rigid PET lining means that you can wear it in any weather.
MATERIAL INFORMATION

Material Composition 1: 51% Silk, 49% Cotton
Material Composition 2: 68% Cotton, 32% Polyester
With its stunning combination of fine silk and high-quality cotton, this premium fabric radiates a unique elegance. The carefully crafted design is summery, light-weight and always modern. The classic, cheerful herringbone that adorns the entire fabric is elegantly highlighted by colorful burls.