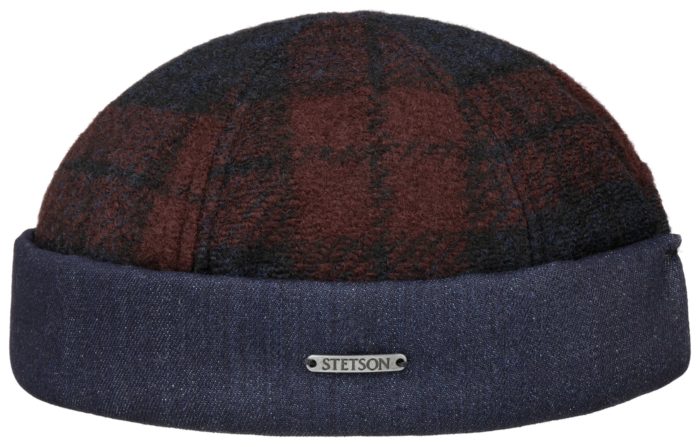 8825301
Docker Check/Denim
Country of origin: Bulgaria
FORM INFORMATION

This modern "docker" (dockworker's) cap features a close fit, leaving the ears exposed or covering them only by a few millimeters. The back of the head is also mostly exposed. Due to its round, minimalistic look, the traditional worker's cap is gaining in popularity.
MATERIAL INFORMATION

Material Composition 1: 54% Acrylic, 24% Polyester, 22% Virgin wool
Material Composition 2: 100% Cotton
Material Composition 3: 100% Cotton
The plaid fabric is composed of synthetic fibers and high-quality wool. Thanks to the low-contrast coloring, the attractive check pattern makes for a very harmonious look. It features smooth gradients. The functional patterned material with an elegant look goes perfectly with winter clothing in dark colors and denim.