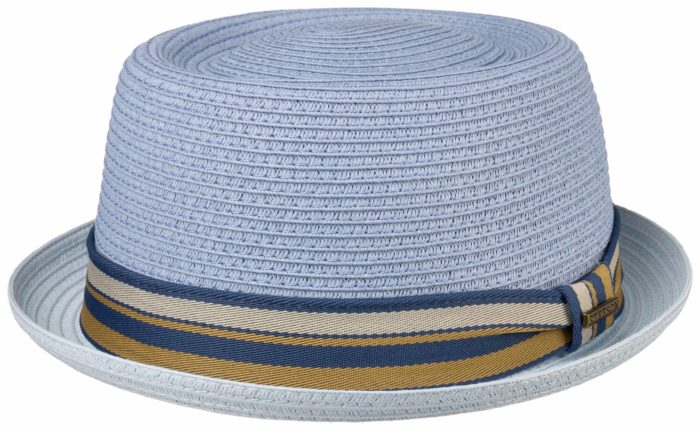 1698509
Pork Pie Toyo
FORM INFORMATION

Seen from above, this smart pork pie hat looks just like the American pastry of the same name. The concave indentation that runs around the entire crown and the narrow, upturned brim give this stylish, rounded hat its classically elegant charm.
MATERIAL INFORMATION

Material Composition 1: 100% Viscose
Material Composition 2: 100% Cotton
The 100% viscose material features an impressively soft feel and modern, consistently stylish look. This makes it easy to combine the design with a variety of summer outfits.