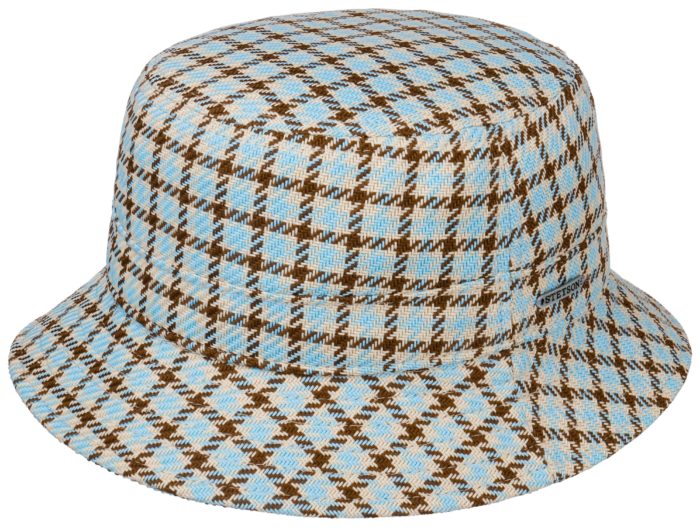 1815202
Bucket Check
Country of origin: Bulgaria
FORM INFORMATION

This high-quality fisherman's hat has proven itself a comfy accessory for outdoor activities. With its small brim and flat top, it's easy to wear. The chic bucket hat can also be a stylish statement piece.
MATERIAL INFORMATION

Material Composition 1: 69% Polyester, 31% Cotton
Material Composition 2: 68% Cotton, 32% Polyester
An attractive pepita pattern with oversized checks adorn this cotton-mix fabric. The successful combination of classic black-and-white and strong, fresh, on-trend colors gives the patterned fabric its special expressiveness.