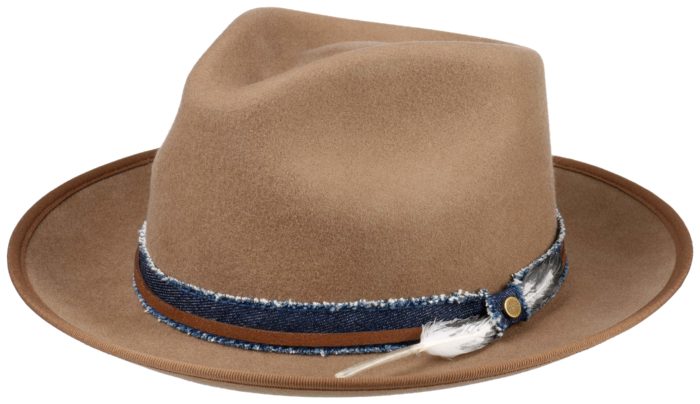 2198134
Fedora Woolfelt
FORM INFORMATION

The fedora's classic, chipper charm makes it a wonderful eye-catcher. The pointed design of the crown is framed by the small upturned brim. Taken together, these elements form a harmonious whole.
MATERIAL INFORMATION

Material Composition 1: 100% Wool
Material Composition 2: 100% Cotton
The high-quality material is made of 100% carefully processed Australian sheep's wool. This water-repellent material is particularly practical for outdoor use. With its stylish, monochrome look, this high-quality fabric can be combined with outfits with ease, appeal and a modern touch.