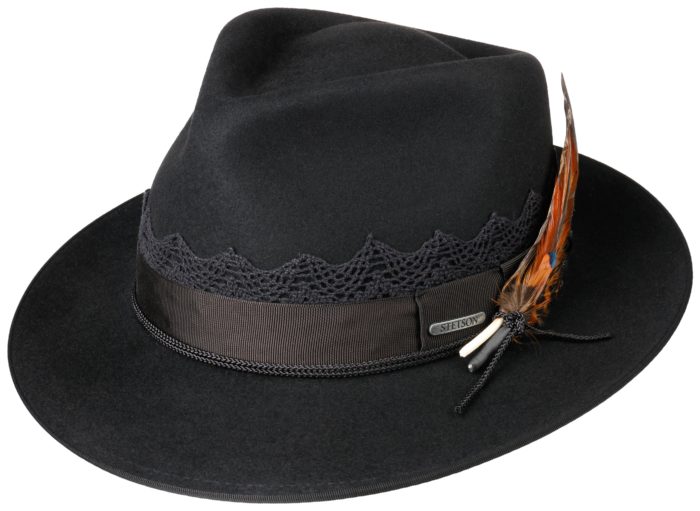 2198211
Fedora Furfelt
Country of origin: Czech Republic
FORM INFORMATION

The fedora's classic, chipper charm makes it a wonderful eye-catcher. The pointed design of the crown is framed by the small upturned brim. Taken together, these elements form a harmonious whole.
MATERIAL INFORMATION

Material Composition 1: 100% Furfelt
Material Composition 2: 100% Viscose
100% fine rabbit fur felt provides a sophisticated appearance and correspondingly soft feel. The smooth surface gives the monochrome look additional elegance – fur felt of the highest quality.