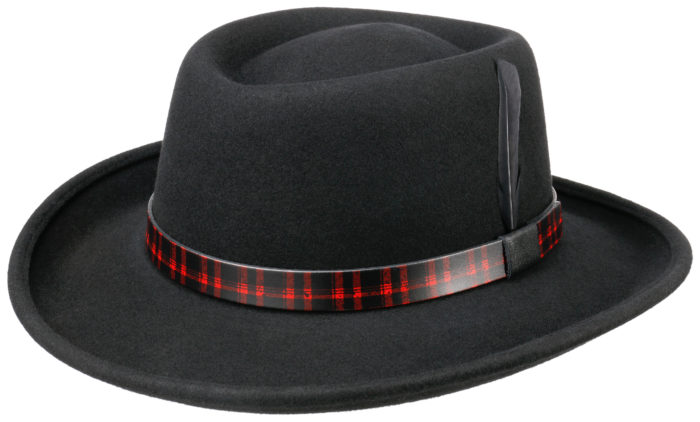 3598116
Gambler Woolfelt
FORM INFORMATION

Those who appreciate the cowboy or western style will find what they're looking for in this hat's comparatively flat crown and wide, side-sweeping brim, as will outdoor hobbyists: This western hat radiates personality and charm, while its tilted brim offers plenty of protection from the weather.
MATERIAL INFORMATION

Material Composition 1: 100% Wool
Material Composition 2: 100% Cotton
The high-quality material is made of 100% carefully processed Australian sheep's wool. This water-repellent material is particularly practical for outdoor use. With its stylish, monochrome look, this high-quality fabric can be combined with outfits with ease, appeal and a modern touch.