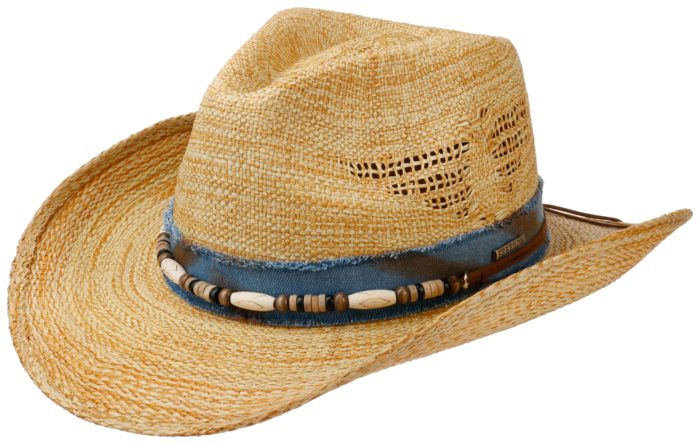 3698519
Western Toyo
FORM INFORMATION

The design of this high-quality Stetson hat comes from the Australian cattle ranches on which "gamblers" are traditionally worn. The upward-turned brim, which offers great wind and weather protection, is a defining feature of this ultra-stylish, carefully crafted cowboy hat.
MATERIAL INFORMATION

Material Composition 1: 100% Viscose
Material Composition 2: 100% Cotton
Elastic woven viscose (toyo) is the ideal choice for headwear during the warmer seasons. The wearer can enjoy the feeling of a light-weight hat, comfortable temperature and plenty of shade from the heat of the sun.