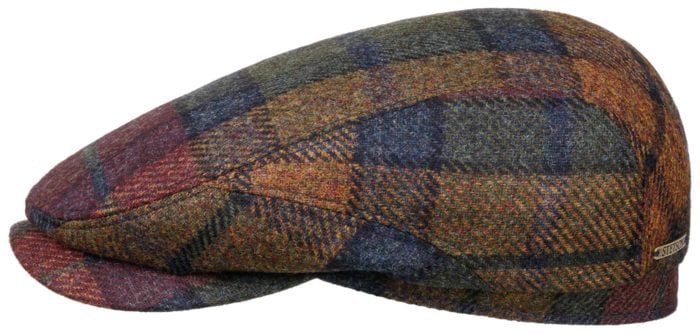 6380322
Driver Cap Virgin Wool
Country of origin: Germany
FORM INFORMATION

Produced at the company's cap factory in Germany, this driver's cap is elegant and timeless. And it's just as easy to combine it stylishly with your outfit of the day. The main section of the crown consists of a single piece. The only seams on this cap are on the sides. With its restrained voluminousness, this flat cap – which is blocked on a wooden frame using traditional methods – will fit any head. A highlight is how the band does not put pressure on the forehead, ensuring maximum wearing comfort and no marks left behind by the visor lining. The latter is made of PET, making sure the hat retains its shape no matter the weather.
MATERIAL INFORMATION

Material Composition 1: 100% Virgin wool
Material Composition 2: 100% Cotton
The multicolored Shetland fabric is made of 100% virgin wool. It attracts attention with its colorful plaid and excellent craftsmanship. This warm premium fabric with authentic, rustic charm effectively protects the wearer's head from wind and weather in harsh conditions like those of the Scottish Shetland Islands.