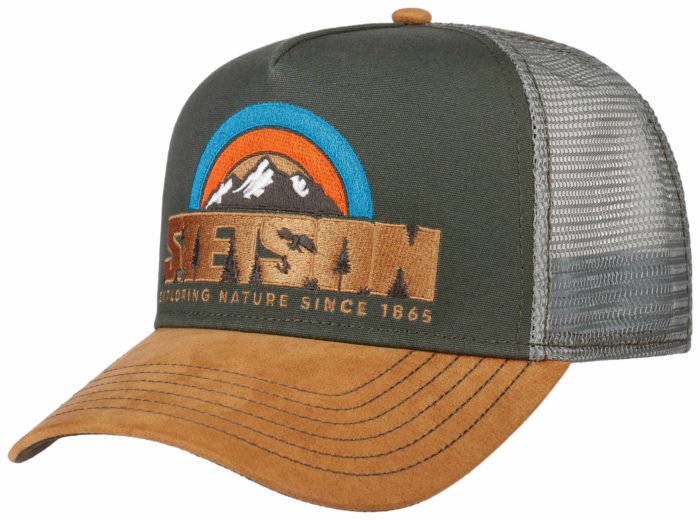 7756112
Trucker Cap Hiking
FORM INFORMATION

With its upturned front and curved visor, this trucker cap is a classic style. The cap gets its name from its decades-old American origins as the preferred headwear of truck drivers and mechanics. The design consists of six panels with no middle seam.
MATERIAL INFORMATION

Special treatment gives the sturdy polyester fabric a velvety, slightly roughened surface similar to velour leather. This gives the accessory its fine character, both visually and qualitatively, as well its robustness – perfectly suited to sporty headwear.
Material Composition 1: 100% Cotton
Material Composition 2: 100% Cotton
Material Composition 3: 100% Polyester
Country of origin Material: China
CLIMATE PARTNER

For more info follow the ClimatePartner link of the product.