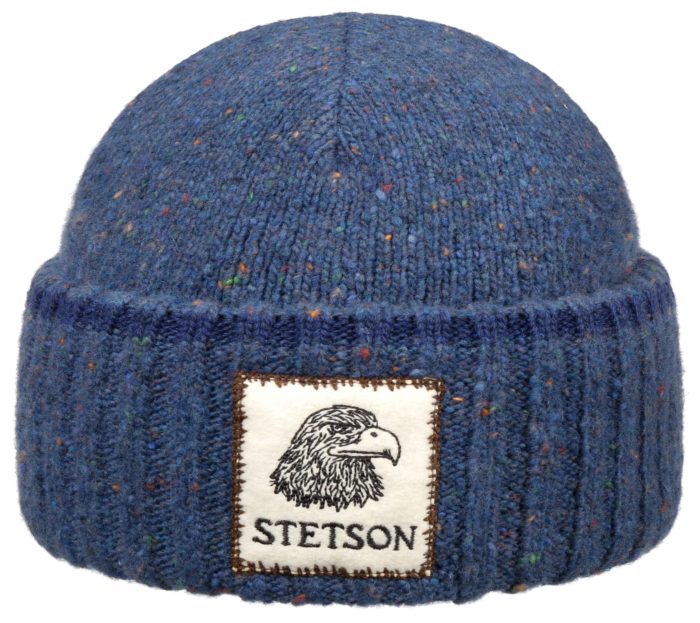 8599368
Beanie Eagle
FORM INFORMATION

This high-quality Stetson beanie has proven its worth as a practical jack-of-all-trades. Whether it's a stylish accessory for hip outfits or an original accent for an elegantly casual look – this chic form can do anything and always shows off its appealing charm. The model features the modern highlight of a turnover brim.
MATERIAL INFORMATION

Material Composition 1: 60% Wool, 20% Viscose, 20% Polyamide
This attractive knitted material is made of a functional wool mix. The processed yarn has numerous colored burls and is thus visually reminiscent of classic Donegal tweed. Thanks to the special composition with viscose and polyamide, the surface of this modern material is particularly soft.