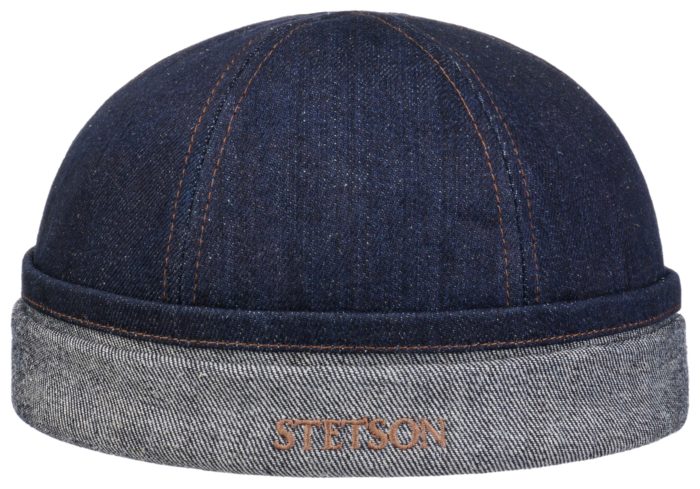 8821115
Docker Sustainable Denim
Organic cotton, ramie (Himalayan nettle) and yarns made from recycled fibers make up only part of the sustainability of this trendy docker hat. Thanks to dyeing in Easy Fading Indigo, less water is used in production. The CO2 emitted during production is also calculated, tracked and offset in cooperation with ClimatePartner. Any sewing thread is made from recycled polyester.
Country of origin: Bulgaria
FORM INFORMATION

This modern "docker" (dockworker's) cap features a close fit, leaving the ears exposed or covering them only by a few millimeters. The back of the head is also mostly exposed. Due to its round, minimalistic look, the traditional worker's cap is gaining in popularity.
MATERIAL INFORMATION

Conventional cotton is combined with high-quality organic cotton and oriental ramie derived from Himalayan nettle to create a sustainably processed fabric: The traditional and environmentally conscious manufacturing process saves 30% energy, 50% water and a whopping 70% chemicals compared to conventional methods. The delicate mottled design makes this fabric a refined and timeless classic.
Material: 82% Cotton, 18% Ramie
Lining: 100% Cotton
Country of origin Material: Italy
CLIMATE PARTNER

For more info follow the ClimatePartner link of the product.