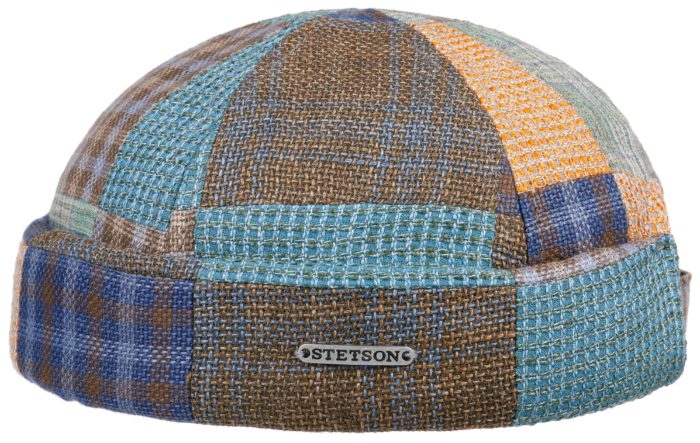 8823901
Docker Patchwork
Country of origin: Bulgaria
FORM INFORMATION

This modern "docker" (dockworker's) cap features a close fit, leaving the ears exposed or covering them only by a few millimeters. The back of the head is also mostly exposed. Due to its round, minimalistic look, the traditional worker's cap is gaining in popularity.
MATERIAL INFORMATION

Material Composition 1: 78% Linen, 12% Wool, 10% Cotton
Material Composition 2: 68% Cotton, 32% Polyester
A high-quality dynamic and cheerful pattern draws the eye. A number of different fabrics, all very summery in appearance, produce a unique patchwork design. The individual fabrics are made of linen, wool and cotton.