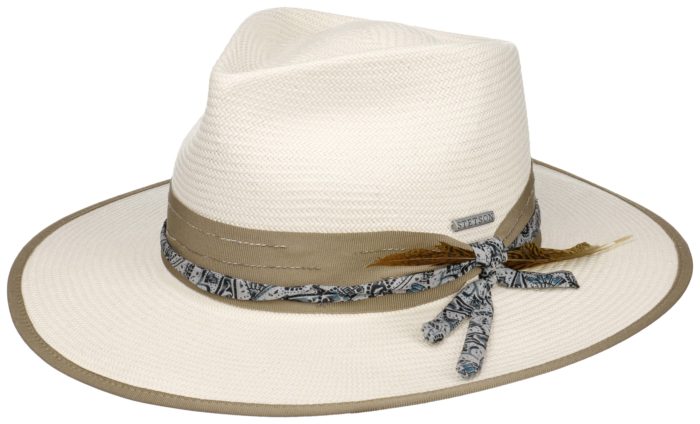 2798502
Outdoor Toyo
FORM INFORMATION

With a brim width of seven centimeters and a head height of ten, the brim – which sweeps up along the sides of the head – and centerdent creased crown, this outdoor hat radiates western-style charm, with a nod to the classic cowboy look.
MATERIAL INFORMATION

Material Composition 1: 100% Viscose
Material Composition 2: 100% Cotton
This modern toyo material offers an impressively light weight. The hand-woven viscose used for this material has a natural and carefree appearance. The excellent quality of the material is especially evident in the fine and precise craftsmanship.